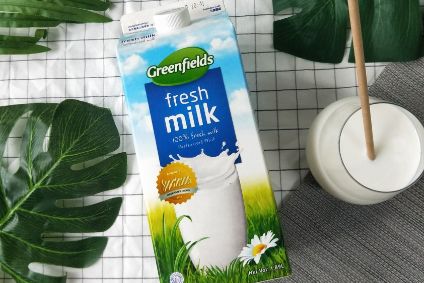 Japfa, an agri-food group in Singapore, has entered an agreement to sell a majority stake in its branded dairy business in south-east Asia to two investment firms.
TPG, a global investment company, and Northstar Group, a private-equity firm in Singapore, will take a combined 80% holding in Greenfields Dairy Singapore, the holding company of Japfa's Greenfields' dairy business, for US$236m. Japfa will retain the other 20%.
Publicly-listed Japfa said it will forge a "strategic partnership" with TPG and Northstar from which it expects to "strengthen its position as a premium branded consumer dairy business in south-east Asia" through the additional funding and management expertise of the two investors.
The agri-food group's other dairy operation – AustAsia Investment Holding – is centred on China through a new partnership with Japan's Meiji Holdings, which took a 25% share in the venture earlier this year for around $178m.
Japfa CEO Tan Yong Nang said: "The group's dairy business has grown considerably in recent years both in China and South-east Asia and there is potential for further growth. We are pleased to form this strategic partnership with TPG and Northstar to accelerate the next phase of development in South-east Asia through their strong track record of developing consumer and retail businesses."
Japfa added the combined equity value of the two dairy partnerships in south-east Asia and China is more than $1.3bn.
Greenfields' branded products such as fresh and UHT milk, yogurts and cheeses are distributed in Singapore, along with Indonesia, Malaysia, Brunei, and Myanmar, in the retail and foodservice channels.
Sunata Tjiterosampurno, the joint chief investment officer at Northstar, added: "We believe the trend of increasing consumption of dairy products will continue in South-east Asia as people become ever more focused on health and wellness. We are pleased to be partnering with TPG and Japfa in Greenfields, which is already a market leader in the fresh milk category in Indonesia."