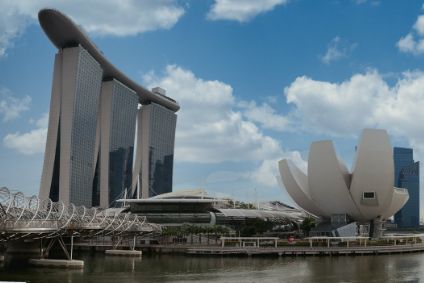 SGProtein, a Singapore-based contract manufacturer, is planning to open a large-scale alt-meat production facility.
The company claims the plant will be south-east Asia's first large scale outsourced manufacturing facility for products of this kind.
SGProtein raised SGD4m (US$2.96m) during a recent seed funding round and is to use the money to build the facility in Commonwealth Capital's Food Hub in Singapore.
It suggest the large-scale production platform will "drive Singapore's position as a regional hub for plant-based food innovation and manufacturing".
The facility should be ready to start production later this year, offering an initial production capacity of more than 3,000 tons a year.
SGProtein said its new facility is "leveraging the latest technology in high-moisture extrusion", which "enables the texturing of plant proteins into meat alternatives at large capacities".
It added: "With SGProtein's support, plant-based meat innovation companies will be able to grow their business seamlessly and with full flexibility from research and innovation pilot plants all the way to industrial production."
This move can be seen as part of efforts to make Singapore a regional hub for plant-based food innovation as well as manufacturing. The city-state's government has plans to ensure that 30% of its food consumption is produced locally by 2030.