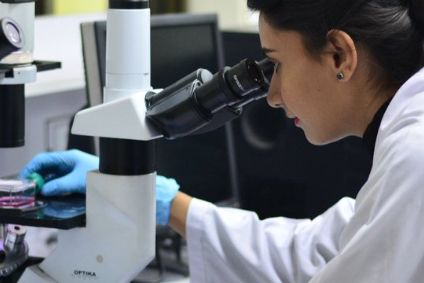 TurtleTree Labs, a cell-cultured milk business in Singapore, has won US$30m in new financing from Verso Capital.
The Series A round takes the company's funding to date to more than $40m, including three tranches last year comprising early-stage investments. Verso, a Luxembourg-headquartered investor, contributed to the $6.2m pre-seed Series A round last year.
Previous investors include Eat Beyond Global Holdings, a Canadian plant-based and alternative-proteins funder, US asset management firm KBW Ventures, and Green Monday Ventures, the investment arm of plant-based food supplier Green Monday Group in Hong Kong.
TurtleTree founder and CEO Lin Fengru said: "We are incredibly touched by the degree of faith all our investors have placed in TurtleTree and our unique vision of food. Amplified by the relentless backing of parties like Verso Capital, the Series A funds will allow us to scale up our processes and come a huge step closer to creating a new era of sustainable nutrition."
The business said it opened an R&D facility in Sacramento, California, in September and will use the funds to "continue expanding its portfolio of sustainable, better-for-you food items".
Max Rye, TurtleTree's chief strategy officer, added: "The funding received has truly opened up a new world of possibility. We can now set our sights on turning ambitions to reality, starting with our US-based expansion plans and then moving on to the development and manufacture of our first consumer-ready products."
A spokesperson for TurtleTree said the timing of the debut product launch – lactoferrin – will "depend on the regulatory process, which our experts are working on currently", adding Verso was the sole investor in the latest round.
The company's R&D facility in Sacramento is due to open next year amid wider plans in the US.
"Our R&D facility in California marks the first step of our journey in the US. We look forward to further tapping into the US market by cultivating partnerships with renowned institutions, expanding our operations and research facilities, and leading the conversation about cellular agriculture and sustainable nutrition," the spokesperson said.
Verso's managing partner Julien Machot said: "After developing a deep understanding of the company and its team, we are confident in TurtleTree's potential as a cell-based technology platform that will transform the food industry. Verso Capital will share its wealth of knowledge in corporate finance and operations to help the company validate its unit economics and the overall business plan with its very first key accounts."