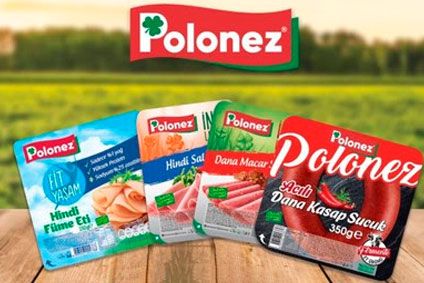 Siniora Food Industries, a meat processor in the Middle East, has acquired a majority stake in Turkish peer Trakya ET, which owns the Polonez brand.
Publicly-listed Siniora, which was founded in Jerusalem, Palestine, in 1920, has taken a 77% interest in Trakya for US$28.3m as it seeks to use Turkey as a gateway to Europe as part of its geographical expansion.
In 1992, Siniora opened a factory in Jordan, and then gained access to Dubai when it acquired the Diamond Meat Processing Company in 2016. It was taken over in 1996 by the Arab Palestinian Investment Company (APIC), set up by a group of businessmen in 1994 to channel investment into Palestine. It now supplies a range of canned, frozen and cold cut meat products across the region, including salami, sausage and burgers under its namesake brand and Unium.
Majdi Al-Sharif, the CEO of Siniora, said in a statement the addition of Trakya is expected to boost its revenues this year by around $40m, and also contribute to profits. The company plans to upgrade the Turkish firm's production lines under the investment.
For the financial year ended 31 December 2019, Siniora generated sales of JOD63.8m (US$90m) and profits of JOD6.1m.
Istanbul-headquartered Trakya produces a range of chicken, lamb and turkey products, including portions, sausages, kebabs and meatballs. No financial details around performance were available on its website.
just-food has approached the parent APIC for confirmation of which customers both companies supply to in terms of retail or foodservice, or both.