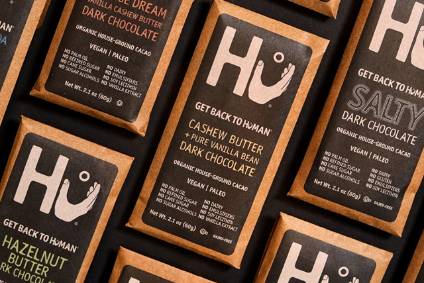 Mark Ramadan, the co-founder and CEO of US condiments maker Sir Kensington's, has taken the helm at fledgling local snacks business Hu Master Holdings.
Ramadan set up Sir Kensington's alongside Scott Norton in 2010, selling the company to Unilever seven years later.
Hu Master Holdings, which like Sir Kensington's is based in New York, comprises two businesses: snacks maker Hu Products and a fast-casual restaurant in the Big Apple named Hu Kitchen.
In April, Mondelez International announced it had invested in Hu Master Holdings.
Ramadan said: "Hu has grown exponentially since its start in 2012, and I'm so thrilled to be joining the team alongside the incredible founders to help continue the rapid expansion of the brand. The company is poised for remarkable growth, and I am honored to join the team and make this brand part of my next chapter."
Founded by Jason Karp and siblings Jordan Brown and Jessica Karp, Hu Master Holdings manufactures vegan and paleo-friendly chocolate snacks free of refined sugar, soy, dairy and gluten.
Karp, the company's chairman, said: "At our current stage, we are thrilled to have Mark join as CEO, with his expertise of knowing how to responsibly scale a company without sacrificing the integrity of the product."
Mondelez made its investment in Hu Master Holdings through the US giant's "independent innovation and venture hub" SnackFutures.
From the just-food archive
September 2015: Interview – Sir Kensington's co-founders on growth plans after investment round
April 2017: Interview: "We fit Unilever's vision for next generation of good food" – Sir Kensington's co-founder Scott Norton on sale of US mayo maker
March 2019: Interview: "The old innovation model is not working" – Mondelez International chief growth officer Tim Cofer on the snacks giant's quest for agility