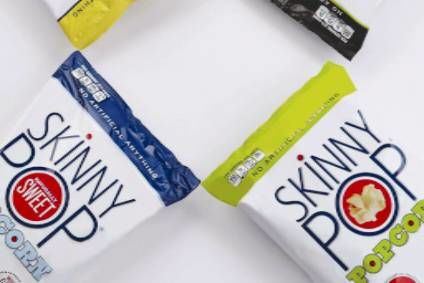 Amplify Snack Brands booked a 22.7% increase in first quarter net sales, which were supported by growth of the SkinnyPop and Paqui brands.
Sales in the three months to end-March rose to US$54.3m, up from $43.3m in the comparable period of last year.
"We started 2016 with continued and excellent momentum," said Tom Ennis, Amplify's president and CEO. "Our performance was driven by distribution gains and strong velocity of the SkinnyPop brand across sales channels and we are off to a great start with our national launch of the Paqui brand."
During the period, Ennis said the company invested behind the brands, including "significant and planned" trade promotion investments to drive trial. These promotional levels meant that profit growth trailed sales expansion as investments more than offset lower ingredients and raw materials costs. Gross profit was $28.4m, or 52.3% of net sales, compared to $24.4m, or 55.1% of net sales for the first quarter of 2015.
Adjusted EBITDA increased 1.7% to $19.6m. The company said this reflected higher SG&A costs as it invested in infrastructure and systems.
Net income increased 71.3% to $8.4m. However, on an adjusted basis stripping out items impacting comparability, adjusted net income was $10.1m compared to adjusted net income of $10m last year.