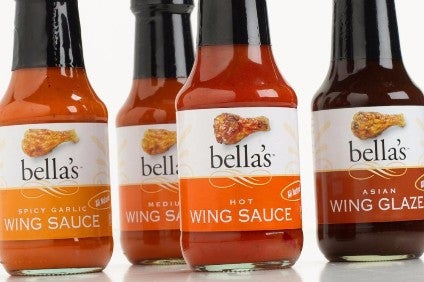 Sky Valley Foods, a US maker of organic and natural salad dressings, has become the acquisition target of a private-equity firm looking to buy up 51% of its shares.
Milwaukee-based Armada Equity Sky Valley – headed by CEO Scott Lurie and directors Eric Lenzen and Adam Peck – listed with the US Securities & Exchange Commission on 14 September with a target to raise US$10m.
The filing said US$1.45m had so far been raised from 29 investors. The minimum amount accepted from outside investors is US$50,000.
Virginia-based Sky Valley Foods was formed by the merger of Wizard's Cauldron and Organicville Foods and produces natural, organic and nutritious salad dressings and speciality sauces including condiments, marinades, salsa, and pasta sauce. Among its brands are Bella's, Organicville and Simply Delicious. It also offers private branding.
The company sources all natural ingredients such as single vineyard `California olive oils,' `estate honeys', and `aged balsamic vinegars' to create a speciality line of all natural private-label products that are sustainable and non-genetically modified, according to its website.