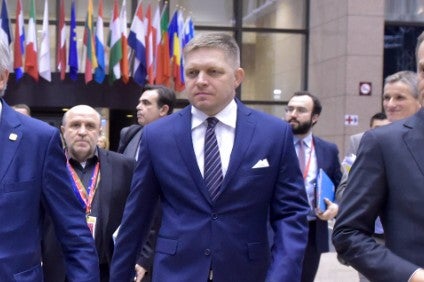 Slovakia and Hungary are calling on European Union leaders to take action over concerns that the quality of branded food products sold in the region differs in some central European countries.
The two countries say they will submit a joint proposal urging EU ministers to discuss the issue, "and development of the legal instruments required to prevent this", at next month's meeting of the bloc's Agriculture and Fisheries Council.
The call follows a summit of the leaders of the Czech Republic, Hungary, Poland and Slovakia that discussed "a joint policy towards a different quality of branded food products sold in these four countries compared with the western ones".
The summit was held after Slovakia accused several international food companies of distributing products in the country of a "lesser quality" to identical products sold in other EU countries. The Slovak tests focused on dairy, meat, fish, chocolate and bakery products, in addition to coffee, tea, seasoning mixes and spices.
Meanwhile, tests by food safety officials in Hungary claimed there can be "differences in both quality and content" between the same branded food on sale in the country and in neighbouring Austria.
Slovakia and Hungary have urged their citizens to favour the purchase of domestic food products until the issue is resolved.
Hungary's agriculture ministry said in a statement issued yesterday (27 February) the Hungarian government believed the issued "must be settled at a European level".
"There is currently no legal basis within the EU for taking action against large corporations because of differences in the quality of foods," the statement said. "We expect the European Commission to examine this issue and to find a legal solution to ensure that consumers form Hungary, Slovakia, Austria and Germany alike can purchase identical products made by the same manufacturers in the same level of quality throughout the Community."