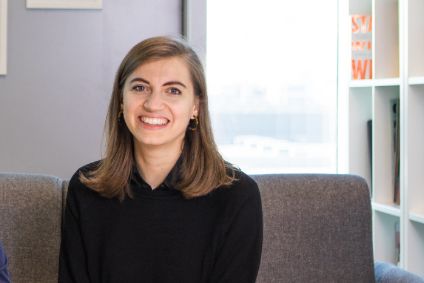 Small and medium-sized enterprises (SMEs) in the food and drink sectors will emerge from the Covid-19 crisis well-prepared to prosper, it has been suggested by an organisation that represents them.
Theadora Alexander, co-founder of London-based Young Foodies , which operates as a network and a consultancy for around 1,100 food and drink SMEs, said although the current picture is "highly fragmented" and some smaller brands have lost self space as retailers have sought to keep the shops stocked with everyday items, she believes the future is rosy.
"We are working with individual brands to help them adapt their strategies," Alexander said, but pointed out consumers are still buying "little luxuries" online.
"The good news for smaller brands is that consumer ethics and values feel stronger than ever and they are looking to support independent businesses and small traders," she told the FUTR Live webcast today (14 May). "There is a huge opportunity for SMEs because they are more nimble and can move more quickly than their larger counterparts."
Alexander described supermarkets prioritising larger, well-known brands as a "bit of a backward step" adding "there has been a huge shift in the last ten years away from the large blue-chip companies to new exciting businesses but the like of Kraft Heinz and Kellogg have had a resurgence."
She suggested this was a combination of nostalgia and people wanting to stock up on core products.
"But retailers will still want to differentiate and the answer isn't corn flakes," Alexander insisted. "The long-term trends are local, authenticity and value."
Alexander said Young Foodies has established an online marketplace called Mighty Small to give SME brands a platform from which to sell their products.
"A lot of smaller brands didn't have a route to market," she said. "These smarter, more centralised routes to market are starting to form.
"Shoppers are taking a more open mind about how they shop. In the last eight weeks we have seen changes that would have normally taken five years. That's an amazing thing."
Speaking at the same event, Preyash Thakrar, chief strategy officer at Walmart-owned UK supermarket chain Asda, said he believed shopping patterns that have emerged during the coronavirus crisis, such as online shopping, may well stick.
"The number of customers on our database has gone up by a third," he said. "These trends are emerging through necessity."
From the just-food archive, March 2020: Young Foodies founders Theadora Alexander and Chris Green on the challenges facing challenger brands – interview
From just-food's Stateside Strategy column, May 2020: Don't write off emerging brands amid Big Food's Covid-19 bounce