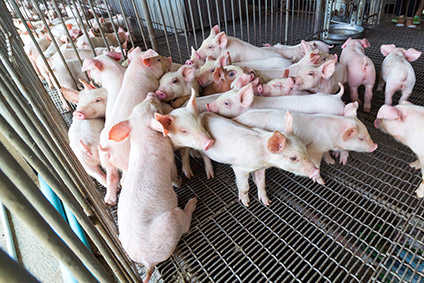 Mexico has permitted US meat processor Smithfield Foods to resume exports of pork from a plant in North Carolina after shipments were blocked in June amid quality concerns.
The US Department of Agriculture's Food Safety and Inspection Service (FSIS) said in an advisory that pork products slaughtered, produced or processed at the company's Tar Heel facility on or after 6 August will be allowed into Mexico. However, those produced between 16 June and 5 August will still be blocked.
Mexico halted shipments from the site in mid-June because of concerns about the quality of hog skins, according to the FSIS. At the time, a representative for Smithfield, which is owned by China's WH Group, said the issued related to pork back skins sold to a third-party supplier in the US which then shipped them to Mexico.
A spokesperson for Virginia-headquartered Smithfield said the company had no additional information to share beyond its previous communication.
A statement provided to Just Food read: "Quality product from our facility was sold to a third-party, independent company based in Midwest. That company later, after a period of time had passed, exported product to Mexico that was of concern. This issue is not related to Smithfield or the facility but is due to the third-party company."