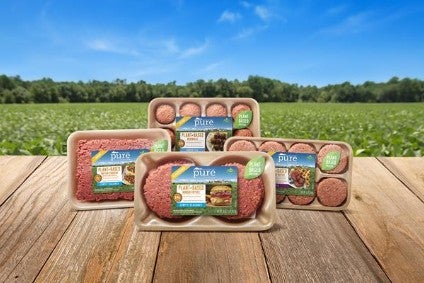 Smithfield Foods, the US meat firm owned by China's WH Group, is facing a fine from America's health and safety authority amid claims the processor "failed to protect employees" from coronavirus.
The company's plant in Sioux Falls, South Dakota, had experienced an outbreak of Covid-19, which forced Smithfield to close the site for three weeks following an unconfirmed number of cases before it reopened in May.
The Occupational Safety and Health Administration (OSHA), which is part of the US Department of Labor, now says at least 1,294 workers at the plant had contracted coronavirus, and four employees had died from the virus.
In a statement yesterday (10 September), OSHA said it has cited Smithfield for "failing to protect employees from exposure to the coronavirus" and is therefore proposing a fine on the business of US$13,494, the maximum allowed under US law.
"Based on a coronavirus-related inspection, OSHA cited the company for one violation of the general duty clause for failing to provide a workplace free from recognised hazards that can cause death or serious harm," it said.
Sheila Stanley, the Sioux Falls' area director for the OSHA, said: "Employers must quickly implement appropriate measures to protect their workers' safety and health. Employers must meet their obligations and take the necessary actions to prevent the spread of coronavirus at their worksite."
Smithfield has been given 15 business days from receipt of the citation and penalty to comply, or to request an informal conference with OSHA's area director. Alternatively, the company can contest the findings before the independent Occupational Safety and Health Review Commission.
In response to the claims, Smithfield offered a statement citing Keira Lombardo, executive vice president of corporate affairs and compliance.
Lombardo said: "This OSHA citation is wholly without merit and we plan to contest it. After an investigation that spanned many months and encompassed the review of over 20,000 pages of documents and 60 interviews, OSHA has issued only a singular citation under its catch all 'general duty clause' for conditions that existed on, and prior to, March 23, 2020. This is notable because OSHA did not issue guidelines for the meatpacking industry until April 26, 2020.

"We took extraordinary measures on our own initiative to keep our employees as healthy and safe as possible so that we could fulfil our obligation to the American people to maintain the food supply. We incurred incremental expenses related to Covid-19 totaling $350 million during the second quarter alone.

"The fact is that the Sioux Falls community experienced an early spike in COVID-19 cases, which impacted our plant."
Smithfield produces a range of pork products such as ham, bacon and sausages for the retail and foodservice channels including the brands Armour, Farmer John and Gwaltney.