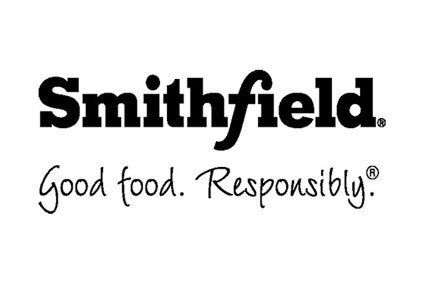 US meat heavyweight Smithfield Foods has confirmed a pork-processing facility in Sioux Falls, South Dakota, will re-open today (7 May).
The company said the re-opening, mooted in the media earlier this week, follows the receipt of positive confirmation from the Centers for Disease Control and Prevention (CDC) and the United States Department of Agriculture (USDA) that Smithfield is in full compliance with all CDC and Occupational Safety and Health Administration (OSHA) guidance.
Smithfield, owned by China's WH Group, said it will take a phased-approach to resuming operations, with an aim to be fully functional by late May.
It added its slaughtering operation at the site – which has been closed for three weeks because of a Covid-19 outbreak amongst the workforce – will resume on Monday (11 May).
The company said testing for the virus will be available to all Smithfield employees prior to returning to work. To date, more than 2,000 staff have been tested.
Local media reports in the US, unconfirmed by Smithfield, said that some 853 workers at the plant had tested positive for Covid-19.
The Sioux Falls facility is one of the largest pork-processing factories in the country, representing 4% to 5% of US production. It supplies nearly 130 million servings of food per week, or about 18 million servings per day, and employs 3,700 people.
President Donald Trump issued an executive order last week saying meat plants should stay open to ensure the continued supply of food following warnings about potential meat shortages in the US because of Covid-19-related facility closures.
Other reports in the US media, quoting union officials, suggest another meat giant, Brazil's JBS, is planning to re-open its pork plant in Worthington, Minnesota, which has been closed for two weeks.
Newspapers based in the state reported that nearly 500 workers at the plant have tested positive for coronavirus.