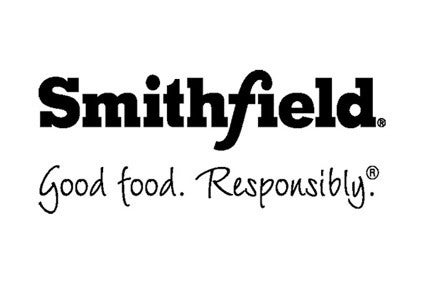 Smithfield Foods has declined to directly confirm reports that its pork processing plant in Sioux Falls, South Dakota, now has more than 500 Covid-19 cases.
Last week, Smithfield announced it would close the facility for three days starting on 11 April after reporting a number of its employees had tested positive for coronavirus. But then a few days later the site was shut down indefinitely amid what was understood to be dozens of cases.
However, the number of cases at the Sioux Falls plant have now escalated. Local media reports, quoting the South Dakota Department of Health, say the site has reported 518 infections, with another 126 cases in the town not related to the Smithfield site.
When approached by just-food for confirmation, a spokesperson for the meat processing giant, which is owned by China's WH Group, would not disclose any details and referred this publication to the relevant health departments and the state agency, the Centers for Disease Control and Prevention (CDC).
"Out of respect for our employees' legal privacy, we will not confirm Covid-19 cases in our facilities," the spokesperson said.
According to the latest numbers from CDC, 1,168 Covid-19 cases have been reported in South Dakota. NBC News reported on Wednesday (15 April) there had been six deaths in the state.
The same news outlet quoted Governor Kristi Noem as saying South Dakota is "bending the curve."
"We have cut our peak, and that's a good thing, and that is encouraging to all of us," Noem said at a news briefing attended by NBC. "Our health care system can handle what's coming at us."
Local publication the Argus Leader reported on Wednesday too that a CDC team was due to visit the Sioux Falls plant, quoting comments from Governor Noem at the same briefing.
She said the delegation would create a checklist of items to complete before the plant can reopen and that she was working with federal officials and Smithfield's management to get the plant back online.
Smithfield had previously said the facility represented 4-5% of total pork production in the US.
State health secretary Kim Malsam-Rysdon, again quoted by Argus Leader, said she had requested CDC bring in occupational health experts to help the state understand Smithfield's coronavirus situation and what the company can do to protect its workers. Smithfield is cooperating with the state, and they look forward to the mitigation efforts so the plant can reopen, she said.
Meanwhile, Scott Gottlieb, Donald Trump's former head of the Food and Drug Administration, said in a Tweet: "South Dakota has become one of the fastest-growing hot spots in US, even as other parts of nation see their epidemics start to level off or slow. South Dakota has a doubling time now of about four days."