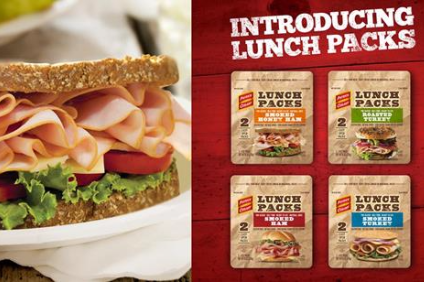 Smithfield Foods in the US is expanding its Patrick Cudahy brand line of lunch meats with the launch of "fresh and convenient" Lunch Packs.
Each lunch pack includes two individual lunch meat packages "for longer-lasting freshness, which make up to four sandwiches", Smithfield said. The packs come in Honey Ham, Smoked Ham, Roasted Turkey, and Smoked Turkey varieties. "All are gluten-free with no MSG, trans-fat, or allergens," the company said.
Bud Matthews, the senior vice-president for the Patrick Cudahy brand, said: "Patrick Cudahy is always looking for innovative ways to make flavourful products while carrying on the tradition of quality and value our consumers expect. We know this product will meet the demand for fast and fresh options consumers can enjoy at home, work or school."
The Lunch Packs are available in 8-ounce packages at selected grocery stores throughout the state of Wisconsin. All varieties are pre-sliced, deli thin, and ready to eat.