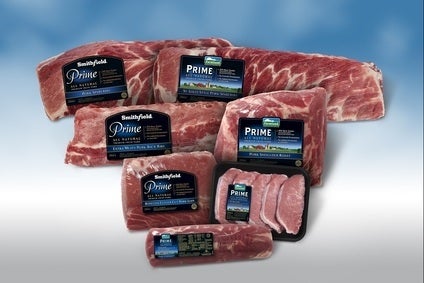 Smithfield Foods has announced a restructuring of its organisation, a move that will see the US-based meats group managed across four divisions.
The company said its operations will now be organised in alignment with the company's customers and managed as packaged meats, fresh pork, hog production and international.
The moves are the first major changes at the business since China's WH Group acquired Smithfield in 2013.
President and CEO Larry Pope said: "Moving to a centralised structure and bringing our resources and brands together into these four operating divisions enables us to best utilise management talent across the company and maintain our commitment to serving our customers as we always have while more effectively providing our full array of products."
The packaged meats division will include all of the company's packaged meats business previously operated under Smithfield Farmland and John Morrell Food Group within a single division.
The company's fresh pork unit will encompass the former Smithfield Farmland fresh pork operations. Smithfield's hog production and international businesses will retain their existing structure and leadership while operating under the new divisional structure.