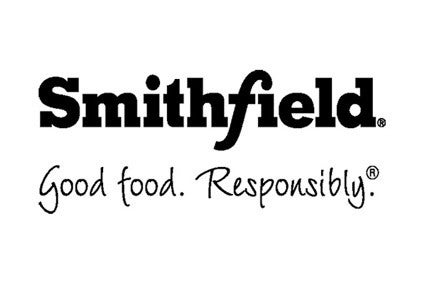 US meat group Smithfield Foods has confirmed plans to ramp up its sustainability commitments, including initiatives on saving water and energy, while "adding new value" to its supply chain.
Smithfield, which is owned by China-based meat processor WH Group, unveiled the initiatives yesterday (9 May) in the second instalment of its 16th annual sustainability report.
The move followed last December's announcement by the group of a "far-reaching goal" to reduce greenhouse gas emissions by 25% across its entire supply chain, "from feed grain to packaged bacon", by 2025.
New commitments include establishing a "first-of-its-kind manure-to-energy project to harvest biogas from manure lagoons". Smithfield said the project has "the potential to produce about 2.2bn cubic feet of natural gas, enough to power nearly 53,500 homes for an entire year".
The group said it has already reduced "energy intensity by 14.5% from a 2014 baseline, among other natural resource demand reductions". Smithfield is also adding two "zero-waste-to-landfill facilities" – bringing the group-wide total to eight.
On water, which the group's processing plants rely on for cooking and sanitation, Smithfield has adopted its "first written water policy, noting its commitment to protecting water quality and conservation across all its operations as well as cooperation with regulatory agencies to manage water resources".
"This past year, we continued to see improvements in our water efficiency, with intensity down 3.3% over our 2014 baseline, even as overall consumption rose by 6.2%," the group said.
Smithfield's VP of regulatory affairs and chief sustainability officer, Stewart Leeth, said: "As a global food producer, we embrace our unique responsibility to drive positive change across our industry while improving our operating efficiencies and adding new value to our own supply chain."