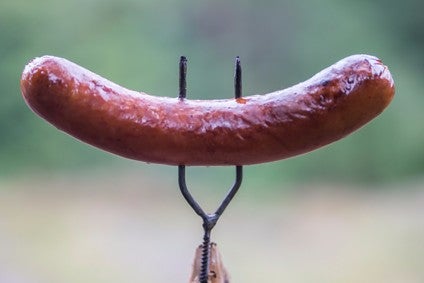 Smithfield Foods, the US meat processor owned by China's WH Group, has announced the full acquisition of Kansas City Sausage Company.
In 2013 Smithfield formed a 50/50 joint venture with the company but it has now taken full control. The financial details of the transaction have not been revealed.
Virginia-based Smithfield said the deal grows its packaged meats business and enhances its supply chain.
President and CEO Kenneth Sullivan said: "This latest acquisition will build on the success of our growing packaged meats business and brands. It simultaneously enhances our vertically integrated supply chain, further harmonising our live production and processing capabilities.
"With this transaction, we will strengthen our focus on branded pre-rigor pork products and leverage Smithfield's expansive sales and distribution network to bring these premium offerings to more consumers."
The company said the full acquisition further supports the growth of several key packaged meats categories, including breakfast and fresh dinner sausage, as well as Italian style meal solutions such as meatballs.
Kansas City Sausage produces some of Smithfield Foods' fastest growing products including Smithfield Breakfast Sausage, Smithfield Craft Collection Seasonal Brats, and Carando Meatballs.
The sausage company has operations in Des Moines, Iowa and Kansas City, Missouri. In Des Moines, the company produces premium raw materials for sausage, as well as products such as boneless hams.
Smithfield Foods is a US$15bn global food company and the world's largest pork processor and hog producer. Its popular brands include Smithfield, Eckrich, Nathan's Famous, Farmland and Armour.
Earlier this month it was revealed that Smithfield Foods had invested in Chef'd, the US meat-kit business.