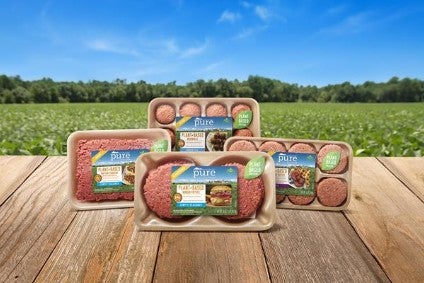 Smithfield Foods, the US meat firm owned by China's WH Group, has committed to reducing sugar and salt across its product range by 10% over the next four years.
The manufacturer, behind brands such as Nathan's Famous and Eckrich, also wants to introduce 'clean labelling' across its portfolio.
It said the move is part of a "wide-ranging commitment to sustainability and continuous product improvement".
By 2025, Smithfield said it will reduce sodium and sugar by 10% and embrace clean labelling across its portfolio.
Stewart Leeth, Smithfield's chief sustainability officer, said: "Our addition of health and wellness as a sustainability pillar underscores our on-going commitment to lead the industry in providing transparency and nourishing, high-quality protein products."
Smithfield said that to reach its reduced sugar and salt goals it will "continue to innovate and adapt its formulas".
It added that it is "committed to increasing label transparency and to continuing to reduce the complexity of product labels" by shortening ingredient statements where appropriate and employing cleaner labelling across its products by 2025.
Smithfield said this goal builds upon existing transparency efforts, including the removal of ingredients unfamiliar to the average consumer in favour of natural ingredients produced from vinegar, celery juice and cherry powder.
It suggested the company's online 'glossary of ingredients', launched in 2016, is the first online resource of its kind provided by a protein company. It lists definitions for more than 100 ingredients found in Smithfield products.
Headquartered in Smithfield, Virginia, the company employs 40,000 people in the US.