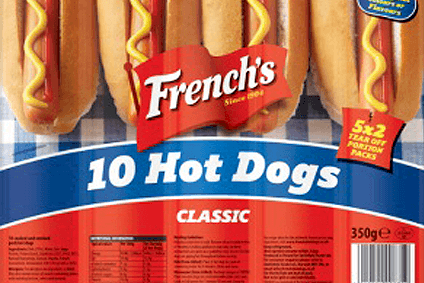 US food maker Smithfield Foods has teamed up with French's mustard owner Reckitt Benckiser to launch a range of chilled hot dogs in the UK.
The hot dogs, made by pork giant Smithfield, will be available in two sizes: 35g "classic" with an RRP of GBP2.00 and 90g "jumbo" for GBP2.50.
"French's remains at the forefront of the American food trend currently sweeping the UK," said French's spokesperson Amy Woodbridge. "The addition of the classic and jumbo hot dogs to our already strong portfolio of condiments and toppings only solidifies our presence within the marketplace and provides consumers a delicious base to create their ideal hot dog."
The hot dogs will be available nationwide in Asda stores from the middle of this month.