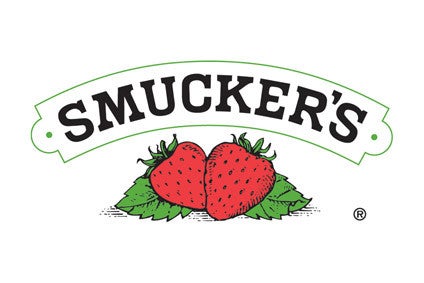 US food, coffee and pet food group J.M. Smucker has lowered its forecast for annual sales after a 5% drop in its top line in its third quarter.
Smucker now expects to see its "comparable" net sales – which excludes the impact of the disposal of US canned milk business Eagle Family Foods Group in 2015 – to fall 3% year-on-year. The Sahale Snacks and Uncrustables sandwiches owner had forecast sales by that metric would be in a range of flat to down 1%.
The company also tweaked its forecast for annual adjusted earnings per share, lowering the top end of the range for that metric.
It is now predicting its adjusted earnings per share will hit $7.60-7.70, down from its previous forecast of $7.60-7.75.
In Smucker's third quarter, which ran to 31 January, the company generated net sales of US$1.88bn, down from $1.97bn a year earlier. Excluding the canned milk disposal, net sales were down 3%.
Operating income dropped 25% to $237.7m. Stripping out the proceeds of the canned milk deal, operating income was down 6%.
Net income stood at $134.6m, down 27% year-on-year.
Smucker breaks out some results for its US retail consumer foods business. It said the division saw third-quarter net sales fall 9% to $517.2m. Excluding the impact of the Eagle deal, net sales declined 2%. Smucker said "volume/mix" reduced the division's comparable net sales by three percentage points, "driven by Smucker's fruit spreads and the TruRoots brand".
The division's segment profit was down 8% at $119.2m. However, without the impact of the Eagle disposal, profit rose 25% amid lower manufacturing overheads, higher net pricing and reduced spending on marketing.
"Accelerating the realisation of synergies and a concentrated effort to reduce costs across the company support our ability to deliver bottom-line growth, despite the top-line softness in our business and across the industry," CEO Mark Smucker said.
Mr Smucker said the company was "also aggressively pursuing a variety of growth opportunities", pointing to projects including the plans announced last month to build an additional Smucker's Uncrustables sandwiches manufacturing facility, in Longmont, Colorado.