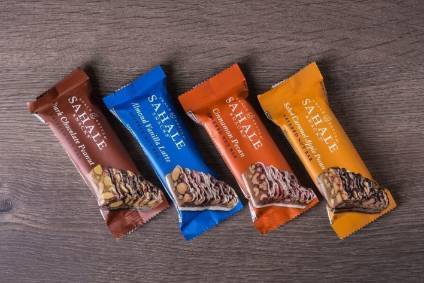 JM Smucker is to concentrate its efforts on launching snacking and "nutrient-rich" products as the US group looks to drive sales in its consumer foods business.
Smucker is looking to attract millennial consumers with the launch of foods that are centred around "clean and pure ingredients" and products that cater to an increasing need among consumers for convenience.
"Attitudes toward food and brands are transforming as food is increasingly viewed as an experience and smaller brands continue to get a foothold. I'm sure these are trends you've heard from a number of CPGs over the last couple of days and these are trends that we are going to see for the next several years," CEO Richard Smucker said.
Mr Smucker added the company's emphasis would not be on the number of products it introduced but ensuring it was launching "the right products".
He pointed to Jif peanut powder as a recent example of a nutrient-rich line. Snacking options such as bars and items that provided consumers with "added convenience" are a further area of focus.
Last year the firm introduced Pillsbury Purely Simple, a line of baking and frosting mixes made from simple ingredients and free from colours, preservatives and artificial flavourings. Smucker also took the Sahale brand it acquired in 2014 into snack bars.
The company said it was particularly looking to grow brands outside of their core categories. An example of this is the Jif brand, which Smucker acquired as a peanut butter, but has gone on to develop a number of "value added" products such as Jif Bars, on-the-go snacking items such as Jif Whips and Jif To Go Dippers and more recently Jif peanut powders.
"All of these provide additional avenues of growth as we continue to go on our journey to build Jif to be a US$1bn dollar brand," Mark Smucker, president of the group's consumer and natural foods business, said.
The Crisco owner is now looking to achieve the same success with its namesake Smuckers brand, in particular, the fruit spread business.
"To accomplish this we look to inspire new usage occasions and drive relevance through authentic innovation. Our efforts are bearing fruit as we have achieved dollar and volume share growth in the most recent four-, 12- and 52-week periods within the category.
"Longer term our focus is further expanding the Smuckers brand into new categories as consumers continue to seek additional, mindful snacking options. A key to our success will be leveraging how the Smuckers brand is perceived by consumers – fruit, simple, authentic and trusted – and reinforcing the brand positioning."
Though the company did not offer a timeline for its innovation, Mark Smucker said it looked "forward to sharing more in the coming year".