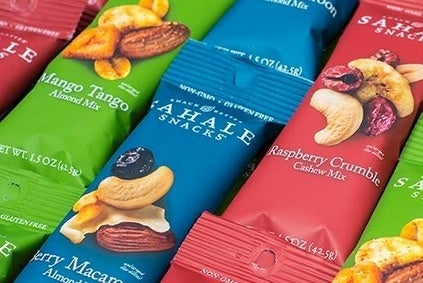 JM Smucker is on the hunt for "smaller opportunities" that can help expand the US group's presence in snacks and in the natural and organic categories.
Barry Dunaway, chief administrative officer and president of Smucker's international business unit, said large-scale acquisitions – such as the purchase of pet products business Big Heart Pet Brands in February – were "less likely in the near term".
However, he said: "We continue to evaluate the landscape for smaller opportunities and monitor the landscape for the longer term."
Dunaway said "changes going on in the CPG industry" led him to believe a number of competitors were likely re-assessing their portfolios, which he said "may lead to transformational opportunities" for the company.
He put forward two types of acquisition Smucker was considering – "enabling" and "bolt-on" acquisitions.
"Enabling acquisitions, while typically smaller in size, provide Smucker with new capabilities and platforms while capitalising on our scale and resources. Bolt-on acquisitions relate to targeted brands that expand our presence in an existing category, allowing us to reach new consumers and further leverage our category leadership and infrastructure."
Dunaway added: "Closer in, we will continue to look at enabling and bolt-on acquisitions … as we consider current consumer trends and focus on addressing unmet consumer needs. This may include opportunities to expand in the snacking arena, further building on last year's acquisition of Sahale Snacks, or in natural and organic foods as we did with the TruRoots brand."
Last year, Smucker snapped up Sahale Snacks, a company it described as a premium nut and fruit snack manufacturer.
In 2013, Smucker acquired organic and gluten-free products manufacturer Enray, which included the truRoots brand.
"Overall, we expect acquisitions to play a part in delivering long-term growth and we remain committed to our strategic and disciplined approach to M&A."