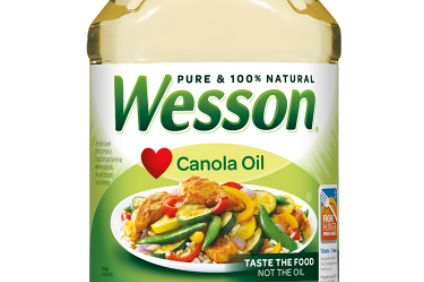 J.M. Smucker has struck a deal to buy the Wesson cooking oil brand from US peer Conagra Brands for around US$285m.
The company, which already owns the Crisco cooking oil business, said the acquisition remains subject to "required regulatory approvals".
Smucker CEO Mark Smucker said the purchase of Wesson "creates a strong complement to our Crisco brand". He added: "By allowing us to more efficiently use existing supply chain and go-to-market resources, this acquisition will lead to significant cost savings that can further fuel growth and innovation opportunities across the company."
Conagra described Wesson as "an iconic edible oil in the US". The company's president and CEO, Sean Connolly, added: "We continue to reshape our portfolio and focus our resources on priorities that support Conagra's business strategy and drive value creation for shareholders."
J.M. Smucker said the all-cash transaction would be "funded primarily with debt". It said the "approximate" $285m price tag was "prior to an expected tax benefit related to the acquisition with a present value of approximately $45m".
The company said the $285m purchase price represents a multiple of around 9.5 times EBITDA. Factoring in the estimated $45m tax benefit and $20m of annual synergies, the multiple is expected to be around five times EBITDA, J.M. Smucker said.
The business said it expects the deal to generate EBITDA of around $30m and contribute approximately $0.10 to its adjusted earnings per share in the first full year after closing, excluding one-time costs and before giving effect to synergies. J.M. Smucker expects to realise the synergies within two years after the deal is finalised.
The Wesson business is expected to add around $230m in annual net sales, J.M. Smucker added.
Under the terms of the agreement, Conagra will continue to manufacture products sold under the Wesson brand and provide "certain other transition services" for up to one year following the close of the transaction. After that, J.M Smucker expects to consolidate Wesson's production into its existing oils manufacturing facility in Cincinnati in Ohio.