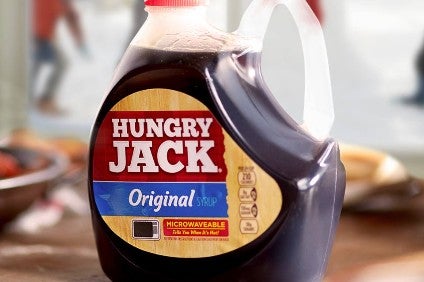 J.M. Smucker is mulling the future of its domestic baking business, a move the US food group announced alongside a deal to acquire another pet-food company in the country.
The baking assets include products sold through US grocery stores under brands such as Pillsbury, Martha White and Hungry Jack. The company holds a 20-year, perpetually-renewable and royalty-free license for the use of the Pillsbury brand name from General Mills. The group's baking business in Canada is excluded from the review, J.M. Smucker said.
The review of the brands, which are expected to generate sales of around US$370m in the year to the end of April, could lead to their disposal.
Group CEO Mark Smucker said the business is giving other parts of its portfolio more investment.
"We regularly review our portfolio to ensure it aligns with our strategic priorities," Mr Smucker said. "Pillsbury, Hungry Jack and Martha White remain iconic brands, and this well-run business has been a solid contributor to our financial performance over the years. However, our current strategic priorities include an increased emphasis and allocation of resources towards growing our coffee, pet, and snacking food businesses."
Alongside the news, J.M. Smucker announced it had struck a deal to buy US-based pet-food business Ainsworth Pet Nutrition.
The transaction – valued at around $1.7bn, after an estimated tax benefit of $200m – will see J.M. Smucker add the Nutrish pet-food brand to a portfolio including Milk-Bone, Nature's Recipe and Pup-Peroni.
Mr Smucker said the acquisition of Nutrish gave the company "another high-growth, on-trend brand to our pet food portfolio".
The deal, when finalised, will be the second major acquisition in the US pet-food market this year. In February, General Mills agreed to pay around US$8bn for US-based Blue Buffalo Pet Products.
just-food analysis from February: General Mills sets cat among pigeons with move into pet food