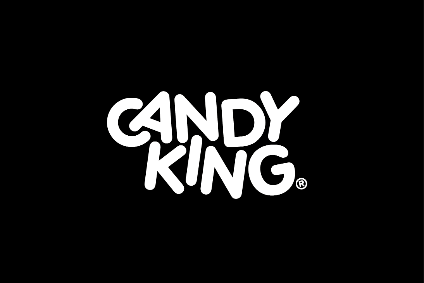 Swedish snack maker Cloetta said today (17 February) it had signed an agreement to buy local confectionery supplier Candyking Holding.
The deal would see Cloetta also acquire Candyking's outstanding bond and other debt.
The initial purchase price amounts to SEK325m (US$36.6m) on a cash and debt-free basis, with a potential additional purchase price of a maximum SEK225m "based on the result of Cloetta's and Candyking's combined sales volume of pick and mix in confectionery and natural snacks in the Nordic countries, the UK and Poland during 2018", Cloetta said.
The seller of the shares is Candyking CEO Dani Evanoff, who only acquired the business in November. That deal came five months after? Evanoff replaced Fredrik von Oelreich as Candkyking's CEO in what the company said was a move to regain lost ground in the Nordic countries.
Cloetta said the majority of the initial purchase price and the potential additional purchase price will be allocated to the holders of Candyking's SEK750m bond loan.
In connection with closing of the acquisition, which is subject to approval from the Swedish Competition Authority, "Candyking's bonds will be delisted from Nasdaq Stockholm," Cloetta said. "At the same time, Cloetta will issue an earn-out instrument to the current bondholders that entitles to the future potential additional purchase price. The instrument will be registered at Euroclear in order to facilitate the distribution of any additional purchase price to the current bondholders."
Cloetta's CFO and outgoing CEO Danko Maras said: "The acquisition of Candyking will significantly strengthen Cloetta's position in Denmark, Norway and the UK. Cloetta will be able to develop the Candyking brand and product offering, in order to offer an attractive customer and consumer experience."
In a statement, Cloetta said the deal would create synergies will be created "within administration, procurement, logistics, sales and through in-sourcing of production".
The company added: "The final outcome of the synergies is dependent on volume development. Cloetta intends, following completion of the transaction, to revert with information regarding expected synergies and non-recurring costs. The Cloetta group's target of an underlying EBIT margin of 14% stands firm."
The acquisition will be financed by Cloetta using cash and its existing credit facilities.