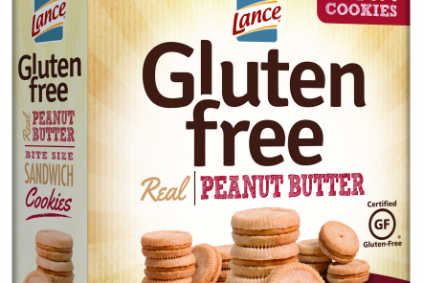 US snacks group Snyder's-Lance today (17 April) announced president and CEO Carl Lee Jr had "retired" after 12 years with the Cape Cod and Kettle Chips owner.
Brian Driscoll, a director at Snyder's-Lance and a former CEO of Diamond Foods, which the company acquired last year, is replacing Lee on an interim basis.
Snyder's-Lance said it would hold "a national search" for a replacement for Lee but described Driscoll as "a strong candidate" for the role.
The news of Lee's departure came alongside a profit warning from Snyder's-Lance, which also cut its forecast for its annual sales.
Snyder's-Lance also released preliminary and unaudited results for the first quarter of 2017, which suggests its profits have fallen year-on-year.
CFO Alex Pease said: "Under Brian's leadership, we are moving aggressively to take the actions necessary to improve earnings. Specifically, we are focused on improving cost of goods productivity, net price realisation, and accelerating our zero-based budgeting plans. We are not satisfied with our early 2017 performance, and our organisation is laser-focused on improved execution and continuous improvement to return the business back to more expected levels of profitability."
Driscoll, who was the president and CEO of Diamond, until it was acquired by Snyder's-Lance, said: "I am honoured and excited to be asked by the board to fulfill this critical role for the company at such an important time in its development. I plan to immediately diagnose the underlying drivers of the company's margin and revenue performance and put in place strategies to continue to deliver on the expectations of our shareholders."
Shares in Snyder's-Lance closed down 15.43% at $33.76.