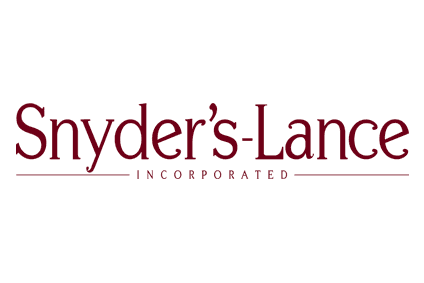 US snack group Snyder's-Lance ended what it termed a "transformative" year with sales and earnings ahead of the prior 12 months.
In a regulatory filing today (12 February), the company said net earnings rose to US$192.59m in the 12 months to 3 January, up from $78.7m in the year-ago period. The bottom line was boosted by lower interest expense and income from discontinued operations. Operating earnings edged up, rising to $104.8m from $102.3m. Sales in the period totalled $1.62bn versus $1.5bn last year.
President and CEO Carl Lee Jr. said: "We are pleased with our performance for… the past year, delivering solid financial growth as we executed a strategic shift in our business and operations. This past year was transformative for our company and we consider it a new day for Snyder's-Lance," he said.
During the year, Snyder's-Lance sold its private-label business, acquired baked snacks firm Baptista's Bakery, took a majority stake in Late July Organic Snacks and formed Clearview Foods, a new division dedicated to emerging trends.
Looking to 2015, Synder's-Lance forecast sales of $1.68-1.72bn and EPS of $1.09-1.19.