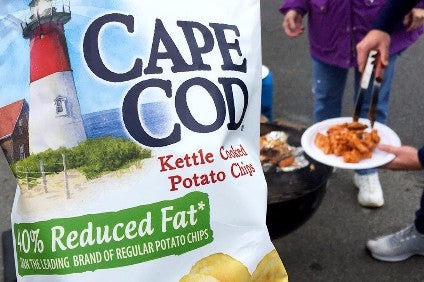 US snacks group Snyder's-Lance has decided to give interim president and CEO Brian Driscoll the role on a permanent basis.
Driscoll, a former chief executive of Diamond Foods, the US snack maker Snyder's-Lance acquired last year, was brought in as interim president and CEO in April after Carl Lee Jr retired after 12 years at the helm of the business.
Snyder's-Lance chairman Jim Johnston said: "We have been impressed with the significant progress made by Brian and the management team during the last few months to create a comprehensive performance improvement plan focused on delivering greater value for our shareholders. Brian's impressive experience in the consumer packaged goods industry, combined with his knowledge of the Diamond Foods brands and early strides in the role, make him uniquely qualified to lead the company."
Driscoll's career includes time as CEO of Hostess Brands when it filed for Chapter 11 protection and as a senior US executive for the former Kraft Foods Inc., said: "The chance to serve as chief executive of Snyder's-Lance at such an important time in its development is an incredible opportunity. The company's products and brands are invaluable assets, and I look forward to implementing our strategic plan focused on improving the company's performance."
Lee Jr's departure in April came alongside a profit warning from Snyder's-Lance after a first quarter in which its earnings dropped. The company also cut its forecast for its annual sales.