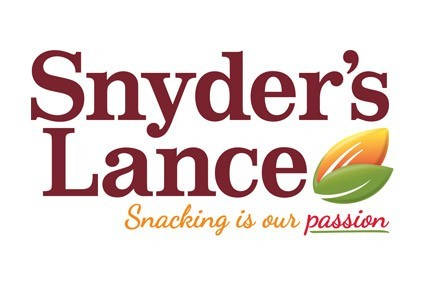 US snacks business Snyder's-Lance today (8 August) booked higher second-quarter revenues but lower profits – and offered final details of its six-point "transformation" programme designed to boost operating margin and value to shareholders by 2020.
In April, alongside a profit warning and the departure of its CEO, the Snyder's-Lance announced its board and management team have been reviewing the company's operations to "significantly improve" its financial performance
Under new president and CEO Brian Driscoll, the company has already announced plans to close a plant in Florida and cut 250 people from its global workforce as part of its plans to streamline its processes and make the business less complex in order to boost profits and improve value for investors.
Alongside the publication today of the Cape Cod crisps maker's second-quarter and half-year results, the company set out a six-point plan to "deliver greater value for shareholders". It will encompass: greater efficiency in selling, general and administrative expenses; addressing manufacturing and supply chain productivity; optimising products and portfolio; price realisation; marketing investment; and improving the performance of the "existing independent, business-owner, direct-store delivery partnership".
Second-quarter net revenue from continuing operations climbed 3.3% to $579.6m in the three months to 1 July from a year earlier.
However, Snyder's-Lance still reported a slump in operating income from $41.9m in the second quarter of 2016 to $22.4m this year. Net income based on GAAP reporting to $4.3m, or $0.04 per diluted share, from $20.5m, or $0.21 per share in the year earlier period.
Adjusted EBITDA, which excluded factors including costs already incurred on the transformation plan and on moving Emerald production from a site in Calfornia to one in North Carolina, came in at $76.8m, compared to $75.7m in the second quarter of 2016.
Based on the company's performance year-to-date and revised expectations for the remainder of 2017, Snyder's Lance said it still predicts net revenue of $2.2bn-$2.25bn and adjusted EBITDA of $300m to $325m. Earnings per diluted share, excluding special items, are seen at $1.10-$1.20.
CEO Driscoll said: "I am pleased that we were able to deliver strong top-line performance and modest profitability improvement in the second quarter, while stabilising a very weak start to the year. While we are encouraged by our branded sales momentum, we are not satisfied with our aggregate financial performance and have finalised a broad-based performance transformation plan to sharply expand margin and unlock substantial value for our shareholders."