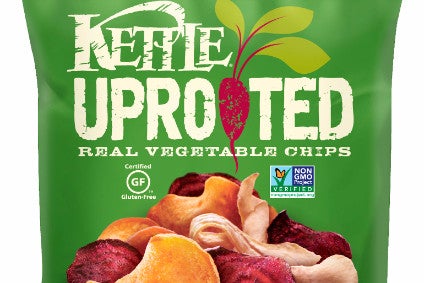 US snack maker Snyder's-Lance reported a leap in operating profit today (7 November) as the contribution from the recently-acquired Diamond Foods lifted its top line and synergies strengthened margins.
Operating income in the third quarter increased 93.6% to US$47.9m, as compared to $24.8m in the third quarter of last year. Excluding special items, operating income in the third quarter of 2016 increased 82.8% to $53.6m.
Adjusted operating margin rose to 9.1% compared to 7% percent of sales. Snyder's-Lance attributed the improvement in operating margin to manufacturing efficiencies and procurement savings, as well as early synergies from the Diamond Foods transaction.
Snyder's-Lance said total net revenue increased 41.3% including the contribution of Diamond Foods. The company's legacy business grew sales by 2.6% in the period, with the core Snack Factory, Cape Cod and Lance brands up 3.7% year-on-year.
President and CEO Carl Lee said: "Despite incremental investments in advertising and consumer promotions, productivity and sales growth delivered the margin expansion we expected The integration of Diamond Foods is on target with cost and revenue synergies being achieved on schedule. Our early revenue synergies include wins in the club, drug and small format channels, as retailers expand their distribution of our premium brands."
Net income for the quarter increased to $29.3m versus $15.7m last year. Excluding one-time costs, net earnings increased 10.8% to $33.7m the company added.
Snyder's-Lance narrowed its earnings outlook from a range of $1.22-1.30 per share to a range of $1.24-1.30 per share. The group said it expects net sales to come in at $2.29bn to $2.31bn. Excluding the contribution of Diamond, sales are expected to be flat to positive 1.5%.