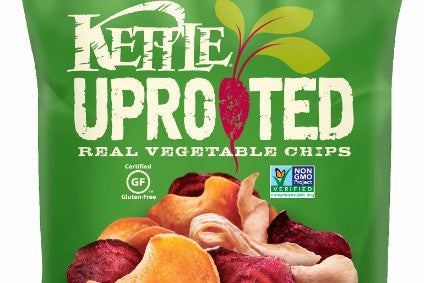 Snyder's-Lance booked higher first quarter sales, which were boosted by the inclusion of revenue from recently-acquired Diamond Foods.
The company said revenue rose 15% to US$462.8m in the three-month period, which included one month of Diamond's sales. Excluding Diamond, sales were down 0.7% as volume growth of 1.2 percentage points was offset by planned promotional activities, the company said.
On an adjusted basis, net earnings were $19.9m, compared to $12m in the comparable period of last year. Adjusted EBITDA was $55.7m, versus $38.4m last year.
During the period, however, the company registered special expenses of $45.3m, primarily related to the Diamond acquisition. Snyder's-Lance booked a net loss of $25.4m, down from an income of $10.6m last year.
Snyder's-Lance also updated its full-year forecasts to reflect the acquisition of Diamond. The company said it expects sales of $2.29-2/33bn, up 39-41% on fiscal 2015. Excluding the contribution from Diamond, Snyder's-Lance sales are expected to be in a range of flat year-on-year to up 2%.
The company now expects earnings per share to be in the range of $1.20 to $1.30 on adjusted EBITDA of $310-325m.