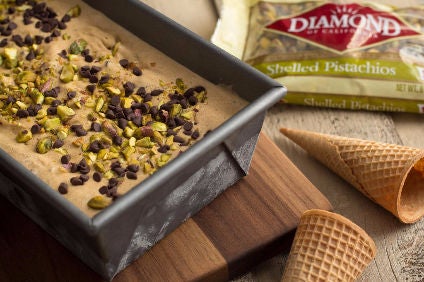 Snyder's-Lance is to sell the Diamond of California culinary nut business the US snack maker acquired last year through its acquisition of Kettle Chips maker Diamond Foods.
US investment fund Blue Road Capital is to buy Diamond of California for an undisclosed sum. Snyder's-Lance said the deal is not expected to materially impact its full-year 2016 outlook. Snyder's-Lance said Diamond of California's net revenue in the third quarter of 2016 was US$42.9m.
Carl Lee Jr., the president and CEO of Snyder's-Lance, said the sale, which is expected to close at the end of this year, "will allow us to concentrate on our core business of providing our consumers and retail partners with our premium portfolio of snack brands focused on better ingredients, quality and taste".
Lee said: "Diamond of California is a leader in culinary nuts with a bright future, and should benefit from Blue Road Capital's expertise, strategic assets and prior investments in the category. This is truly a beneficial transaction for both parties and will be a positive for our employees in Stockton, California."
Snyder's-Lance said given the anticipated timing of the transaction, the sale "is not expected to materially impact the company's full-year 2016 outlook" announced earlier this month. As such, the company reaffirmed its previously stated full-year 2016 outlook including for net revenue of US$2.29bn to $2.31bn.
However, Snyder's-Lance said the sale "could have a material impact on its GAAP financial statements". Snyder's-Lance did not give full-year 2016 GAAP guidance "due to the likely occurrence" of one or more items where the company "is unable to reliably forecast the timing and magnitude" – such as continued transaction and integration-related costs associated with the acquisition of Diamond Foods, other potential transactions and their related costs, settlements of contingent liabilities, possible gains or losses on the sale of businesses or other assets, restructuring costs, impairment charges, and income tax effects.
Nevertheless, Snyder's-Lance said it is "tracking ahead of its stated goals to reduce leverage to less than 4.0x by the end of 2016 and 3.0x by the close of 2017".
It added: "The sale of Diamond of California will expedite the company's plans to reduce leverage. In addition, this transaction provides incremental balance sheet flexibility to execute on the company's strategic priorities as opportunities arise."