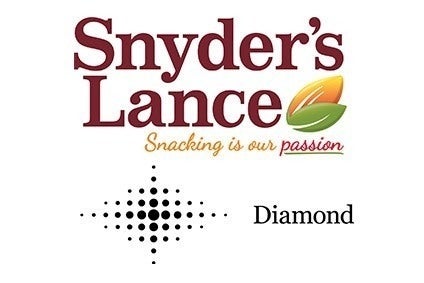 Snyder's-Lance, the US snacks group, has swooped to strike an agreement to buy Kettle Chips maker Diamond Foods.
The cash-and-shares deal, worth around US$1.91bn, was announced today (28 October).
It comes just days after reports in the US said Pringles owner Kellogg was in advanced talks to buy Diamond.
Under the terms of the agreement, Diamond investors will receive 0.775 Snyder's-Lance shares and $12.50 in cash for each of their shares when the transaction closes. Diamond shareholders will own approximately 26% of the combined company based on today's outstanding share counts.
The agreement has been approved by the boards of directors of both companies and they are recommending the deal to the snacks groups' shareholders. Private-equity firm Oaktree Capital, Diamond's largest investor, has agreed to vote in favour of the transaction.
"We plan to take full advantage of the combined sales forces of Snyder's-Lance and Diamond to drive stronger top line growth than either company could achieve alone," Snyder's-Lance president and CEO Carl Lee Jr said.
"Additionally, we will have an opportunity to grow internationally with Diamond's existing European platform, bringing unique products to consumers in that market. By combining the resources and expertise of Snyder's-Lance and Diamond, we expect to see widening profit margins with additional scale and an expanding line of our better-for-you products."
Diamond president and CEO Brian Driscoll, who has been lined up for a seat on the Snyder's-Lance board should the deal go through, pointed to the benefits of creating a larger business.
"This transaction will create a diversified, branded snacking portfolio with greater operating scale. In addition, we expect the transaction will provide us with greater resources to further develop new product innovation and broaden our geographic reach and route to market across complementary customer bases."
The companies said they expect the transaction to close early next year.