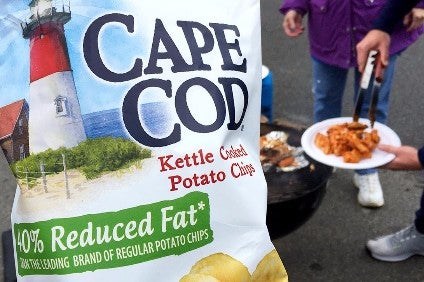 US snacks business Snyder's-Lance has revealed it is to upgrade facilities to the tune of US$20m at its Cape Cod Chips facility in Barnstable, Massachusetts.
The news follows soon after it was revealed the company is to invest US$7.8m on renovations and upgrading equipment at its Baptista's Bakery facility in Franklin, Wisconsin.
The plans for Cape Cod Chips have been registered with the Cape Cod Commission and are to renovate "dated and over-crowded" facilities.
The planning application said "portions of the structure are experiencing significant deterioration".
The plans include creating a new 10,000 sq ft warehouse and interior renovations, as well as equipment upgrades.
Snyder's-Lance, headquartered in Charlotte, North Carolina, was formed in 2010 from the merger of Lance and Snyder's of Hanover, known for its pretzel products.
The snack maker has 16 brands under its umbrella.
Speaking about the Cape Cod Chips upgrade, Barnstable town councillor John Flores said: "It's in our best interest to have companies like Cape Cod Potato Chips be committed and continue to work with the town."