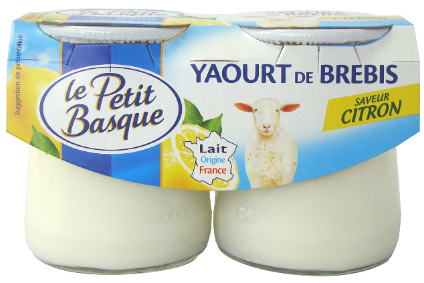 French dairy firm Société Industrielle Laitière du Léon (SILL) is spending EUR9m to extend a plant in south-west France to cater to growing demand for its goat's milk-based range of yogurts, cream cheeses, curds and desserts.
The project at the Saint-Médard-d'Eyrans factory will include a new packaging line, which will boost production volumes of the company's Petit Basque brand, whose turnover has doubled since it was acquired by SILL in 2014 to EUR56m. Almost 50 jobs have been created as a result, taking the full-time payroll to 150.
"With this new production facility, the brand demonstrates its position as French leader in this segment with a 58% share of the market," according to the Brittany-based group. SILL said its strong growth illustrated the "vitality" of the market for alternative milk.
When contacted by just-food, SILL did not respond to questions on the production capacity of the plant nor on Le Petit Basque's export activities. But the brand recently launched a new range of desserts named June, with ingredients such as rice and almond and coconut milk.
In a separate development, SILL began work on an EUR80m project in Landivisiau, in Brittany during the summer for the construction of a drying tower for milk used in infant formula.The facility will have an annual capacity of 18,000 tonnes and is scheduled to enter service in 2020. Around 60 jobs will be created.