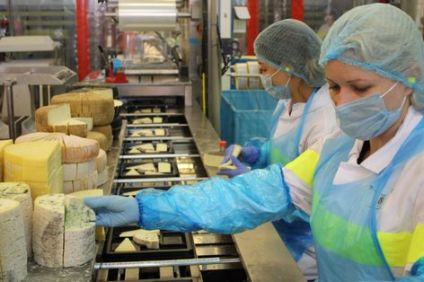 French dairy group Sodiaal is in discussions with Synutra to acquire part of the Chinese infant formula maker's activities at its production plant in Brittany.
"This potential acquisition would allow Sodiaal to accelerate its development in the buoyant market for infant milk in China and in other parts of the world and is in line with its strategic plan, Value, announced in 2017," according to a brief statement sent to just-food.
It noted the acquisition would provide additional milk-drying capacity, which was one of the objectives set out in the strategic plan, as well
as providing another outlet for the cooperative's producers and one with long-term prospects.
A spokesperson for Sodiaal said no further information would be disclosed at this stage.
The Carhaix plant opened in 2016 and employs close to 350 staff.
French media reports said Sodiaal has been the main milk supplier to the site but a year ago reduced its volumes by around 50% after Synutra failed to pay some bills due to poor sales for its French products in China.
Sodiaal is looking to acquire most of the infant formula activities at the plant with Synutra retaining the packaging process.