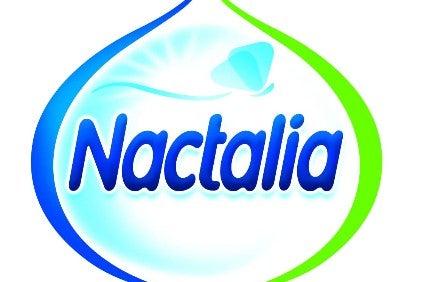 French dairy major Sodiaal has reorganised its business into four divisions as CEO Jorge Boucas, appointed last year, looks to hit the profitability targets he set in December.
The company will now be made up of Sodiaal Cheese, Sodiaal Nutrition, Sodiaal Ingredients and Sodiaal Butter, Cream, Milk.
Marc Veumelen, who joined Sodiaal in March from French brewer Kronenbourg, will head up the firm's cheese arm.
Ex-Danone executive Olivier Pierredon, who Sodiaal hired last autumn, will become chief executive of the group's nutrition arm, which includes its infant-formula operations.
Jean-Christophe Juilliard, another executive who joined Sodiaal in November, will become the general manager of the business' ingredients division. He previously worked at Dole Food Co.
Yves Legros, a 30-year Danone veteran, will be MD of Sodiaal Butter, Cream and Milk.
In December, Sodiaal outlined its strategy, dubbed '#Value', focuses on becoming more upmarket and hitting the same level of profitability of Europe's top five dairy companies.
It also calls for Sodiaal to generate organic growth of EUR500m (US$581.9m) between 2017 and 2025, as well as boosting the share of sales its international markets make to 35% from 29%.
Meanwhile, Kees Gielen, a former CFO of Dutch dairy group FrieslandCampina, has been named operations and finance director at Sodiaal.
The Dutchman has been tasked with the implementation of Sodiaal's strategy.