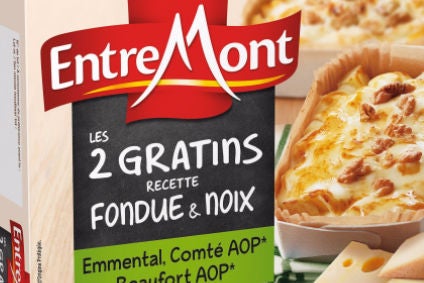 Sodiaal, the France-based dairy co-operative, is to make savings and put off some of its spending this year.
Pointing to a "crisis" in the dairy sector, Sodiaal said it would look to save EUR41m (US$45.3m) in 2016.
The company has set a target of saving EUR23m from its operations and procurement. It has also reduced its budget for investment this year from EUR118m to EUR100m. Sodiaal is moving the EUR18m saved from investment into next year. No jobs will be cut, the company told just-food today (22 February).
Sodiaal, which collects milk from 13,200 farmers throughout France, said the savings would "reinforce its financial strength and sustain the activities of its members in a deteriorating economic context".
Frédéric Rostand, Sodiaal's director-general, added: "In this very difficult time for the dairy industry, it is imperative to continue to manage Sodiaal responsibly. Its financial position is sound but visibility on the next six months is very low given the many negative factors affecting our economic environment. That's why we decided to set up a preventative savings plan effective immediately, mobilising the efforts of all and taking care not to impact the future of the co-operative in the long term."
Damien Lacombe, president of the Sodiaal Union co-operative, said the EU had a duty to help dairy farmers. "The dairy industry as a whole has borne the brunt of an agricultural crisis that concerns all of Europe. Sodiaal had anticipated the end of quotas and supports as far as possible the price of milk paid to its members," Lacombe said.
"However, we believe all twenty-eight EU member states have a responsibility to get out of their national mindsets and act in a concerted and rapid way to build an agricultural future for Europe. We are convinced that the world needs milk, but a world without any regulation is not viable and will not lead to dynamic dairy production. Let's not allow the producers and breeders who invest in tomorrow's agriculture disappear. They must be able to live with dignity in their work, otherwise is the whole of Europe will lose its dairy autonomy."