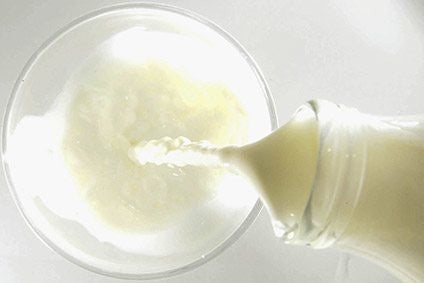 Sodiaal, the French dairy co-operative, is to manufacture UHT milk to be sold in China under the local brands of infant formula group Synutra.
Under a ten-year contract, Sodiaal-owned Candia will supply approximately 450m 20cl milk cartons to the country a year.
The milk will be produced at a Sodiaal site in La Talaudière, which will feature four "high performance" production lines and a further two lines for UHT treatment of milk.
Construction will begin in July and the site is expected to be fully operational by early 2017. The first shipments to China are scheduled to start from the second quarter of 2017.
Zhang Liang, chairman and CEO of Synutra, said the company had picked a French milk producer based on the "quality and reliability" of product.
"We are confident in the success of our new ambition: the launch of Synutra liquid milk, which complements our milk powder where we are already a leader in the People's Republic of China," he said.
Schiratti Giampaolo, the CEO of Candia, said the contract recognised the division's "expertise in milk in all its forms".