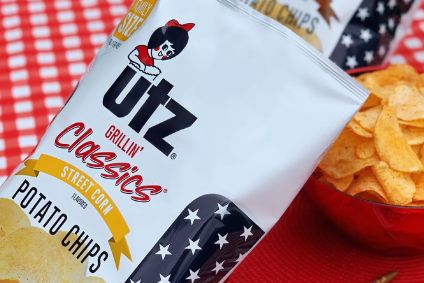 US snacks maker Utz Quality Foods is likely to pursue an active acquisition strategy after its takeover by Collier Creek Holdings, a vehicle set up by a former Kraft Foods executive.
Hanover, Pennsylvania-based Utz, one of the largest producers of savoury snacks in the US, revealed on Friday (5 June) it had finalised a deal with Collier Creek, which describes itself as a special purpose acquisition company.
Once the deal – which gave Utz an enterprise value of about US$1.56bn – is closed, expected to be in the third quarter, the company will combine with Collier Creek and become the publicly-listed Utz Brands.
On Friday, executives from Utz and Collier Creek suggested acquisitions will play a key part of their future growth strategy.
Roger Deromedi, the ex-Kraft Foods CEO who is one of the founders of Collier, will become chair of the new Utz Brands.
With a career that also includes a stint as chairman of US manufacturer Pinnacle Foods, Deromedi said: "Utz has greater growth potential than Pinnacle did. The Pinnacle team made five acquisitions between 2007 and 2017; Utz has made 11 since 2011.
"We intend to use our combined experience and track-record to identify, buy and integrate value-intensing acquisitions.
"Utz is in a much better category than those in which Pinnacle competed. Salty snacks is among the best categories in CPG.
"Strategic acquisitions will become an important part of the story and represent significant upside."
In December, Utz added local snack peer Kitchen Cooked to its portfolio while in September last year it acquired the snack assets of Conagra Brands. In the latter deal, Utz snapped up the direct-store-delivery snacks business Conagra took when it bought Pinnacle in 2018.
The Rice and Lissette family, the founders and owners of Utz, will retain more than 90% of its existing stake, which will represent a more than 50% shareholding in Utz Brands upon completion of the transaction.
Dylan Lissette, who has served as Utz's chief executive since 2013 and has worked at the company for almost 25 years, will continue to lead the business.
Utz has 14 manufacturing plants located in Pennsylvania, Alabama, Arizona, Illinois, Indiana, Massachusetts and Washington, and also operates a direct-store-delivery (DSD) network acquired from Conagra last year. Its brands include Utz, Zapp's, Golden Flake, Good Health and Boulder Canyon.