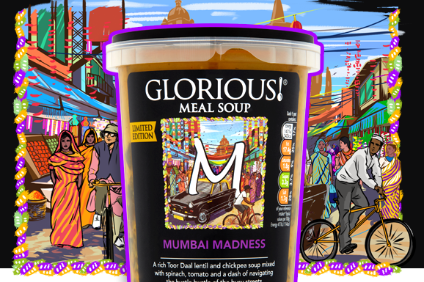 TSC Foods has entered consultations with employees over 200 potential redundancies after the UK-based soup manufacturer saw foodservice sales collapse in the midst of the Covid-19 lockdown.
Located in the town of Scunthorpe, North Lincolnshire, TSC Foods supplies the out-of-home and retail sectors with chilled and frozen soups but has seen production for the former fall 75% this year, according to a statement.
TSC said it has been been working with industry partners and customers to protect employees and the business but job losses were inevitable despite the easing in lockdown rules, measures which are starting to see fast-food outlets reopen but restaurants remain closed.
Managing Director Ray Pigg said: "Long-term closures and regulatory changes, though necessary and important for public safety, have had a significant impact on the foodservice industry.
"The new operational restrictions placed on our customers mean they require much less from us as they start to emerge from this scenario, which in turn impacts our forecast significantly. With this in mind, we have conducted a considered and in-depth review of our market position and it is clear that to protect the future of the business, we must operate from a lower cost base."
TSC, formerly known as The Sauce Company, was acquired in 2014 by the privately-owned UK food manufacturer, the Billington Group. TSC owns the Glorious brand, encompassing vegan, vegetarian and gluten-free soups.