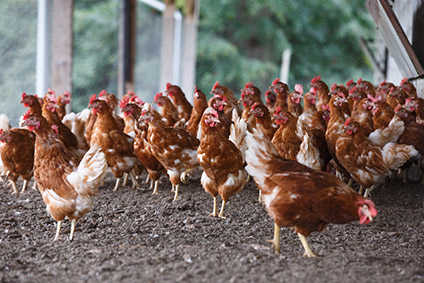 Sovereign Food Investments, the South African poultry group that mounted a legal challenge against a takeover bid from local peer Country Bird Holdings, has said the country's government has ruled the offer contravened regulations.
In September, Sovereign Food Investments said it would apply to South Africa's Takeover Regulation Panel after claiming Country Bird had changed a key condition of its bid for the business. Sovereign Food Investments argued Country Bird's decision to waive a condition that the offer must be accepted by a majority of Sovereign's shareholders broke regulations.
In July, Country Bird, which along with so-called "concert parties" already owned just short of 10% in Sovereign Food Investments, tabled a ZAR9-a-share offer for the rest of the business. Announcing the bid, Country Bird said the offer would become unconditional once it, together its concert parties, held 50% plus one share in the business. Country Bird said the offer would terminate on 13 September – the 45th business day after the offer opened – unless it has been declared unconditional before then.
On 13 September, Country Bird announced it had "waived" the condition – and the bid was "unconditional as to acceptances", though it remained subject to other conditions, including competition approval. A day later, after taking into account the impact of a public holiday on 3 August, Country Bird announced the bid had become unconditional.
Country Bird said last month it "strongly disagreed" with Sovereign Food Investments' claim the waiving of the condition was illegal. However, in a stock exchange filing last week, Sovereign Food Investments said the takeover panel had ruled the waiver was "contrary to the Companies Act and the regulations". The ruling meant Country Bird's bid lapsed on 14 September, Sovereign Food Investments said.
"In the circumstances, shareholders who accepted the offer in respect of all or any of their shares are hereby notified that they will not have their shares acquired by Country Bird nor receive the cash consideration of ZAR9.00 per share, cum any dividends paid by Sovereign from 6 July 2016 onwards, in terms of the offer; and they are entitled to freely trade in their shares with immediate effect," Sovereign Food Investments added.
Speaking to South African website Independent Online, Country Bird chief executive Marthinus Sander said: "These shareholders (which are about 200) will be prevented from realising proceeds from the willing buyer and willing seller transaction, which was there because of our fair and reasonable offer."
Sander was quoted as saying Country Bird was considering taking the matter to South Africa's High Court. "We have invited Sovereign numerous times so that we may find pragmatic solutions which would result in a better future for both companies. They have consistently declined such approaches. We are now considering the options of seeking resolution from the High Court."
just-food contacted Country Bird for further comment but the company had not responded at the time of writing.