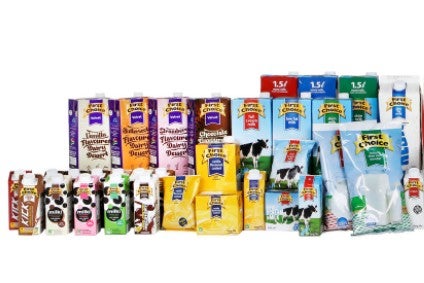 South Africa's competition watchdog is expected to review a merger today (24 January) between dairy companies Woodland Dairy and FAIRFIELD Dairy.
Based in the Eastern Cape dairy region of Humansdorp, Woodland Dairy is one of South Africa's largest UHT milk producers under its First Choice brand. The company, which began in 1995 as a packaging plant for milk produced by Woodland Farm, owned by the Gutsche family, also processes, produces and packages "high-quality" dairy products for retailers Spar and Woolworths .
Fairfield's factory is located in the Kwa-Zulu Natal Midlands region inland of Durban, and produces yogurt, low-fat flavoured milk and fruit juices. The company supplies house brands for Spar, Woolworths Holdings and Pick n Pay.
South Africa's Competition Tribunal said in a statement: "The Tribunal is to consider a merger between Gutsche Family Investments Proprietary Limited (GFI), which controls Woodlands Dairy , and Fairfield Dairy Proprietary Limited (Fairfield). The relevant market in this merger is the national market for the manufacture and supply of butter, cheese, cream, flavoured milk, Amasi and raw milk."