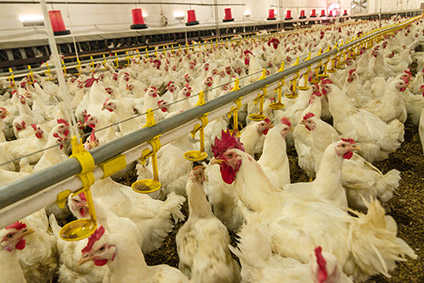 South Korea's ministry of agriculture, food and rural affairs plans to lift chicken import tariffs from early April to stabilise local chicken prices.
Prices have been rising since South Korea last week banned imports of US poultry after a strain of H7 bird flu virus was confirmed at a chicken farm in Tennessee that supplies poultry major Tyson Foods. Prices had been elevated prior to the ban after South Korea this winter culled 35m birds, or one-fifth of all domestic poultry, as a response to local avian influenza outbreaks.
"Tariffs applied to imported chicken (18-22.6%) will be temporarily applied at 0% from early April in consultation with the related departments….to promptly stabilise the market prices by promoting domestic imports of cheaper imported chicken," the ministry said. "If [0%] tariffs are applied, the import prices of Brazilian chicken meat will be significantly lowered, and imports from private importers are expected to increase."
As an additional measure, the ministry said it plans to auction a stockpile of 2,000 tonnes of chicken meat from 21 March at below-market price.
The ministry added its plans are subject to consultation with the ministry of strategy & finance, the Fair Trade Commission, consumer groups and producers' organisations.