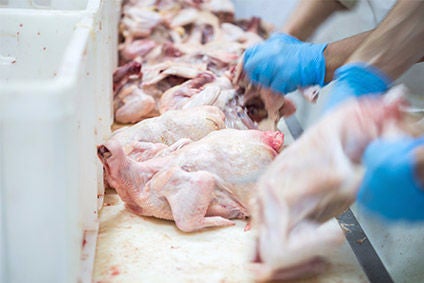 South Korea has lifted an embargo on chicken from Thailand introduced 12 years ago due to an outbreak of bird flu.
Twelve exporters have been approved to start shipments to South Korea.
General Chatchai Sarikulya, Thailand's agriculture and cooperatives minister, said South Korea is allowing imports frozen Thai chicken products thanks to bilateral trade negotiations between the two countries. "We expect that the re-exporting to South Korea will increase chicken export industry to grow by 3% this year," said General Chatchai.
Charoen Pokphand Foods is among the Thai companies granted an export licence. Virachai Ratanabanchuen, chief operating officer for the livestock feed business of CP Foods, said the company has been able to win back old customers.
"The re-importing this time of South Korea will encourage the Kingdom's chicken export image. CP Foods is confidence in our world-class processing standard focusing on quality and food safety. Our old customers are also replacing orders to us," Virachai said.