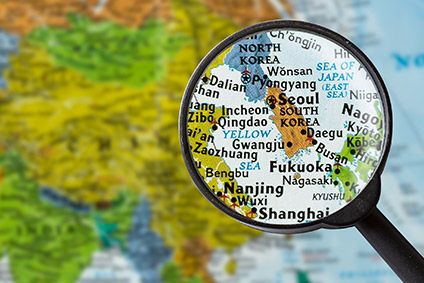 South Korea is to make use of blockchain technology to track beef through the supply chain.
The country's government believes using blockchain, a digital traceability platform which will provide consumers with information about the source of their food, will improve consumer confidence when it comes to the meat they are buying.
South Korea's Yonhap news agency reported the country's Ministry of Agriculture, Food and Rural Affairs and Ministry of Science and ICT will jointly launch the pilot programme in cattle farms and slaughterhouses in North Jeolla Province by December.
After a trial period, the system will be formally launched in January, the ministries said in a joint statement.
The cattle tracing system provides information from birth to slaughter, packaging and sales to ensure the safety of the meat but the paper-based reporting system takes time and money and is exposed to risks of fake certificates, the government said.
The new platform uses blockchain technology to store related information and certificates in the distributed ledger to enhance efficiency and credibility, it explained.
Earlier this year, the South Korean government announced a 2019 budget allocation of around US$4.4bn to be allocated towards  technologies including blockchain.