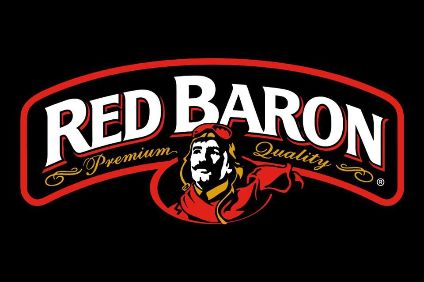 CJ CheilJedang, the South Korea-based food manufacturer, has made another acquisition in the US, the company announced today (15 November).
Schwan's, the US frozen-food business behind brands such as Red Baron pizza, has become CJ CheilJedang's second acquisition in the US this year.
CJ CheilJedang is to pay KRW2.09trn (US$1.86bn) for an 80% stake in a swathe of Schwan's assets.
The company is acquiring 80% of Schwan's and "specific subsidiaries that focus on foods sold in retail and grocery channels and foodservice venues", the US business said.
The Schwan family will retain a 20% ownership stake in the businesses being sold to CJ CheilJedang. It will remain the owner of Schwan's Home Service, which represents the legacy home-delivery business company founder Marvin Schwan launched in 1952.
The current senior management team at Schwan's will remain in place. CEO Dimitrios Smyrnios said: "We are entering a new and exciting era at Schwan's, and we look forward to working closely with our new team members to further strengthen our operations and accelerate growth for the benefit of consumers, customers and employees. CJ CheilJedang is an extraordinarily world-class and innovative company well-known for their success worldwide, and we are very impressed with their global growth plans and investments in the United States."
The transaction is the latest move by CJ CheilJedang to increase its presence overseas. This summer, CJ CheilJedang acquired Kahiki Foods, a US supplier of Asian frozen foods, for an undisclosed sum. The company also acquired German manufacturing partner MainFrost.
The deal for Schwan's sees CJ CheilJedang take on a business with has 17 production plants and 10 logistics sites in the United States, employing 12,000 staff.
Speculation had swirled over the future of Schwan's for almost a year. In December, it was said by industry sources to be eyeing a sale that could fetch as much as US$2.5bn.
News channel CNBC said at the time Schwan's had reportedly hired investment bank Piper Jaffray to review "options" that could include a sale. The sources, who asked not to be named, said the company could also opt to offload chunks of the business.