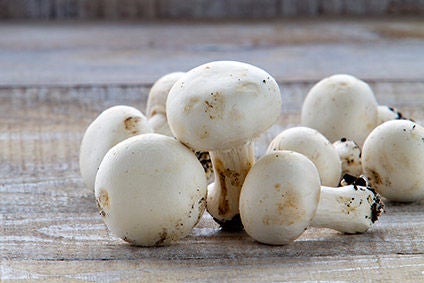 Two fresh mushroom producers – South Mill Mushrooms and Champ's Mushrooms – are set to merge operations to create added scale in the North America market.
Pennsylvania-based South Mill Mushrooms will combine with British Columbia-based Champ's Mushrooms but the companies will continue to operate under their respective brand names and retain their management structures, according to a statement issued yesterday (9 January).
"The unification of these industry-leaders will create one of the largest mushroom producers and suppliers in North America, servicing customers in all segments of the mushroom marketplace throughout the United States and Canada," the statement said.
South Mill, which is owned by the Pia family, operates four distribution centres in Texas, Louisiana, and Georgia, and distributes fresh and processed mushrooms throughout the US and eastern Canada.
Champ's was founded in 1998 by the Quach family, and has become a "significant" Canadian and US mushroom supplier to retailers.
No details in terms of finances or the structure of the partnership were disclosed in the statement.
Michael Pia, the joint chief executive of South Mill said: "Champ's and South Mill share similar values, with a demonstrated commitment to, and care for, their customers and employees. Together we will have production facilities on both North American coasts and a distribution platform to supply retail and food service channels nationwide."