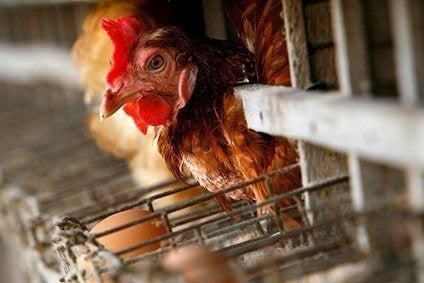 Sovereign Food Investments, the South African poultry group, has been forced to follow up last week's announcement it was in talks that could affect its share price by confirming the discussions do not "in any way relate to a competitor transaction".
The company issued a statement on Thursday that advised shareholders it was in discussions that could have "a material effect" on its share price is successfully concluded. Sovereign did not specify what the talks were about.
Today, the group made a second announcement, prompted, the company said, by speculation it could be the subject of a takeover bid from a competitor.
In a bid to cool the speculation and comply with South Africa's Financial Markets Act, Sovereign issued a clarification note to ensure there is not an "artificial price for the company's securities".
The company said: "The cautionary [announcement, issued on 1 October] does not in any way relate to a competitor transaction. The board of directors of Sovereign is not aware of a competitor transaction and the board is not engaged in any discussions in this regard."
Instead, Sovereign said it is "currently considering implementing a number of potential strategic initiatives, including the conclusion of a black economic empowerment transaction", which is at an "advanced stage".
That was the reason, Sovereign stressed, why the company issued a cautionary note.
But it urged its shareholders to "exercise caution when dealing with the company's securities until a further announcement is made".
Brands produced by Sovereign Food Investments include Meal Makers, Braai n Grill and Extra Packs. It also supplies a number of lines to Spar, including Chicka Chicken and Southern Style Crispy Crumbed Chicken.