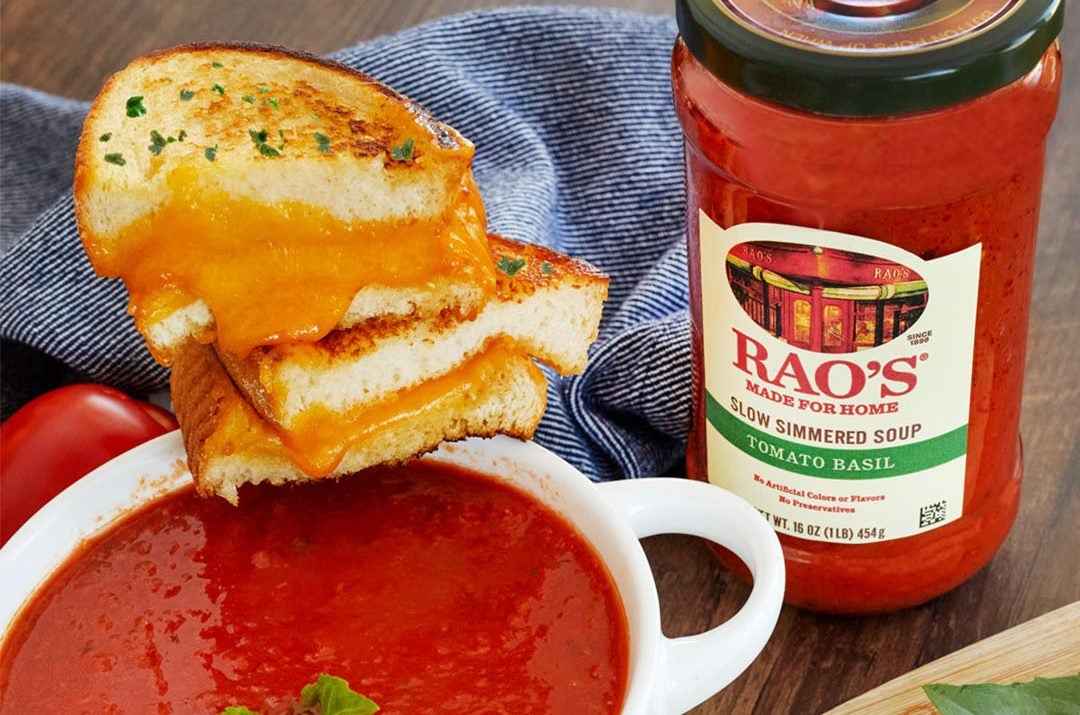 Sovos Brands is banking on increasing household penetration for its Rao's sauces line to get to this year's revised sales target.
The number of households buying Rao's Italian sauces rose one percentage point in the US food company's first quarter to 1 April, compared with a 1.2 point increase for the rest of the brand's line-up, which includes ready meals, soups, pasta and soon-to-be launched pizza.
Colorado-based Sovos Brands is aiming to reach $1bn in sales for Rao's over the longer term. Sales in the opening quarter of its fiscal year amounted to $189.2m, up 37.7%, compared to $252.8m for the group as a whole, an increase of 26.7% in organic terms. Other products in the group's portfolio feature Noosa yogurts and Michael Angelo's Italian ready meals.
"These gains represented the largest quarterly increase in household penetration in the last three years, benefiting from robust distribution growth – which was up 22% for sauce in the quarter – as well as higher brand awareness that was driven by a substantial increase in marketing," founder, president and CEO Todd Lachman told analysts as he presented first-quarter results.
Volumes across the group's portfolio repeated last year's double-digit increase, rising 15.6%, despite additional pricing of 11.1% during the quarter. Adjusted EBITDA, meanwhile, climbed 30.2% to $36m.
Sovos Brands on elasticity
Sovos Brands raised its sales guidance to $935-955m, from the $900-925m outlook provided at the previous year's results presentation in March. EBITDA is envisaged at $136-141m, compared to $130-135m previously.
Lachman added: "This primarily reflects our expectation for stronger performance from Rao's than we previously assumed given the robust Q1 performance and our increased visibility for the balance of the year.
"We expect volume to continue to be the primary driver of growth, led by higher household penetration as a result of Rao's distribution gains and continued velocity performance. We also continue to expect that elasticities will normalise, albeit at a slower pace than we previously anticipated."
Input-cost inflation is still anticipated in the mid-single-digit area for the full fiscal year, although CFO Christopher Hall pointed to signs of easing. "We began to see favourability for certain key items in our raw material and packaging costs as prices moderated more quickly than we had previously expected," he said.
Sovos Brands has instigated two price increases across the product range, one last fiscal year and another more recently in February, Hall confirmed.
"At this point, we have adequate pricing in the marketplace for the inflation that we are anticipating. We're very pleased with the elasticities, which have continued to be better than historical and better than what we had modelled, especially on the Rao's business," the CFO added.
Hall said the pricing actions have been "well-accepted" by retailers and the company's consumers as the first quarter adjusted EBITDA margin increased by a percentage point to 14.2%. The gross margin was up 230 basis points at 28%. Net income, meanwhile, rose to $7.8m from $4.1m.
Lachman said Rao's sauces have a household penetration rate of 13% but Sovos Brands is expecting to achieve "at least" 20%.
"Regardless of price, we're showing growth across all income cohorts and growing robustly in the lower- and middle-income cohorts," he added.